The first cloud solution specifically for logistics service providers
With WEMALO you can map and organise your entire logistics business and customer management in one warehouse and management software. With a quick setup, no user limits and no high IT requirements. A system that anyone can operate quickly!
Simple interface connection
Reduction of the communication effort
FAST WAREHOUSE SETUP AND CUSTOMER CONNECTION
With WEMALO all interfaces are included
Gone are the days when a warehouse is only able to provide logistical services after months.
Long warehouse setups are history. With WEMALO, for example, you set up a 10,000 sqm warehouse within 1 week and are able to store and ship goods. Connecting new customers also takes hours, not weeks.
Thanks to our innovative connectors, the connection of shop systems, ERP solutions and external systems via API can be implemented quickly.
Through WEMALO you always have all the latest interfaces at your disposal. New interfaces and new developments are automatically available to you in the cloud.
Warehouse management system functions you really need
Get the processes and workflows you really need.
Benefit several times over with WEMALO!
WEMALO gives you the speed, accuracy and reliability you need in today's fast-paced, digital economy.
A warehouse system with fast 24/7 order fulfilment processes that unlocks your warehouse's potential through generation:
Time saving in decision making
the advantages for your customers
Easy access to information
Through myWEMALO, your customers can see their data in the warehouse in real time and are automatically informed in the event of disruptions, such as blocked orders due to incorrect addresses, and can directly carry out the address changes themselves. Your customer can intervene in the warehouse rung without disturbing the processes! With myWEMALO, you significantly reduce the communication effort between warehouse and customer, so that the system pays for itself just by using myWEMALO.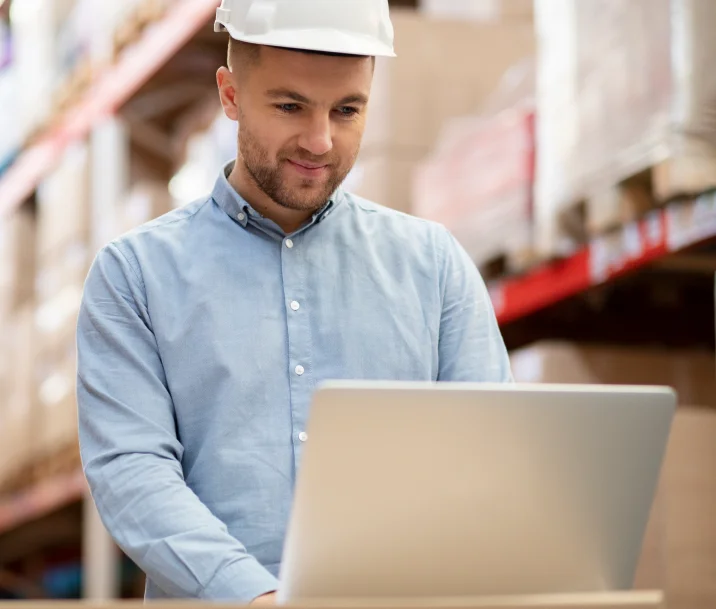 One solution for many industries
Through the years of development, WEMALO has implemented almost all requirements that a logistics service provider needs. With WEMALO, logistics providers are able to efficiently and effectively handle many different customers and needs at one or more warehouse locations. Today, WEMALO handles customers in the following areas: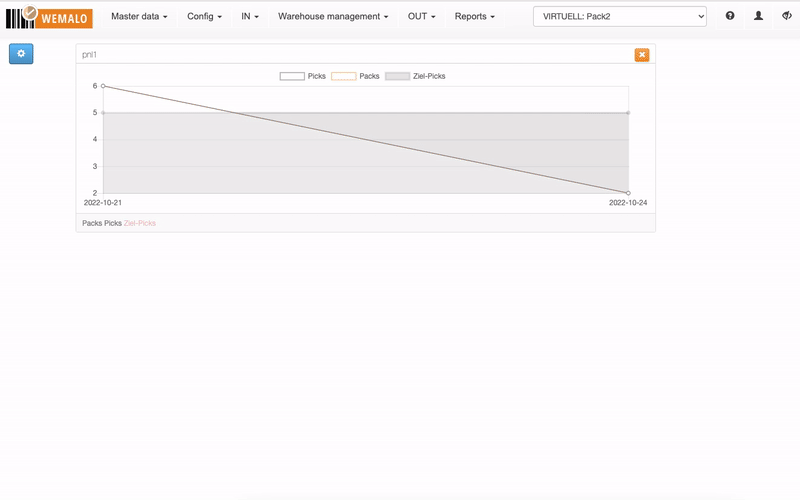 We provide specialist staff and technology
With WEMALO, you do not need a large IT architecture in the warehouse. All you need is a DSL line, a computer and a scanner. With our SWIFTY solution for cloud printing, you also no longer need a print server in the warehouse, as SWIFTY takes care of the printer organisation in the cloud.
If your customers have special requirements for the software and interfaces, we will provide you with a project manager who will work with you to provide your customers with a professional solution.
Moving goods has never been so easy!
WEMALO offers everything a warehouse service provider needs in his warehouse today. All functions are already integrated in WEMALO and you can adapt it to your needs yourself without programming knowledge. Some great features would be e.g.
Flexible goods receipt management
Organise individual goods receipts and guide your staff easily through the process. Load documents directly into the system and provide delivery notes to the customer. By linking the processes with the billing tool, you will not lose any services.
Smart Storage Management is used to ensure efficient utilisation of storage capacities. In the process, the warehouse is continuously automated and intelligently restructured.
Efficient pick strategies
WEMALO Handheld is optimised for the optimum picking process and offers you automatic pick list generation and route-optimised picking in a lean process.
When it comes to packing, WEMALO can respond to a wide range of requirements and customer wishes. The final processing with the shipping service provider and all necessary documents can be created automatically.
Provide your customer with a returns portal for their customers. This promotes their customer loyalty and you optimise the processes in the area of returns immediately.
WEMALO controls processes
WEMALO is already used for various industry solutions, you can define your processes individually without any programming effort.
Marketplace for retailers and logisticians who have unlimited storage space at their disposal. Retailers can grow globally with one interface and one system.

Warehouse management incl. connection of the branches which order their goods online via our shop management system and automatically transmit orders to the warehouse.
The entire logistics process of returns from the rental business is organised, including technical inspections, refurbishment and management on a serial number basis.
Don't waste time! Save money and win new customers.
Request an online presentation and make an appointment with us! We will be happy to advise you.