The dashboard for your customer communication.
Through myWEMALO, your customers can view and control the warehouse processes without any communication effort.
Information management tool to monitor, analyse and visually display warehouse processes for your customers.
With widgets in myWEMALO Dashboard we facilitate the overview and access to important information.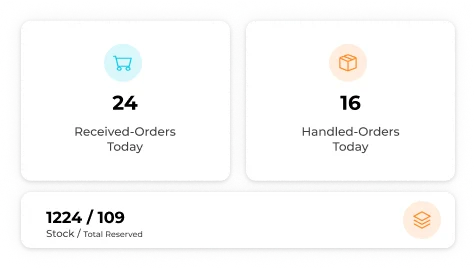 Total number of customers & Number currently logged in
Total number of partners & number currently logged in
Number of products with missing geodata
Total stock of products in the warehouse
Number of non-EU orders with missing invoice documents
Number of processed goods receipts of the current day
Number of processed returns of the current day
Returns not yet processed
Number of returns not yet processed
Total storage volume of the stored products
Number of processed orders of the current day
Number of orders received on the current day
Overview of the last 10 orders
Number of incorrect orders
Number of dispatched orders of the current day
View of the "last open tickets
To improve productivity, myWEMALO Dashboard has a management area where you have an overview of your warehouse locations, your customers and the administrators.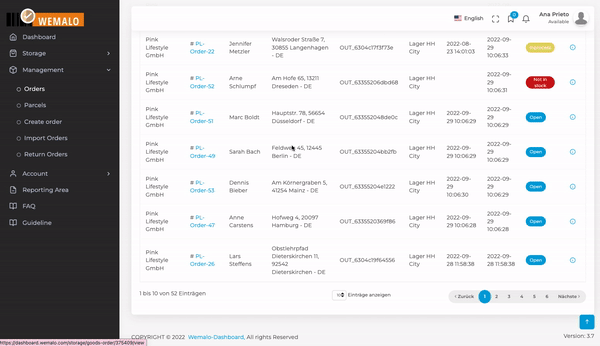 Overview of all warehouses created in the dashboard
Overview of all clients created in the dashboard
Overview of all administrators of the dashboard
You can configure your myWEMALO dashboard according to your needs and wishes.
User role management and configuration
Management and configuration of WEMALO instances
Creating messages for the bookmark info icon
Creation of e-mail templates
Managing Planio instances (when using Planio)
Adapt and edit translations
Creation of groups (warehouse or customer groups)
Possibility to import own templates into the dashboard
Via myWEMALO Dashboard you have access to all warehouse processes and manage orders quickly and efficiently.
direct link to the order in WEMALO
Administration Shipping Service Provider
Change shipping service provider
Changing the recipient's address
Edit order items / articles
Add information to articles
Create investigation order
Possibility to import orders via csv file
Overview of shipped orders incl. tracking number
Overview of all stored products
Overview products with information such as cell type, quantity, reservations
Import of geodata of the products (possible once)
Possibility to import products via csv file
Possibility to create product attributes
Overview Product Bundles & Import
Overview of all notified goods receipts
Possibility to import WE via csv file
Overview of processed returns
With myWEMALO Dashboard you have an accounting area where you can generate and manage your invoices with suppliers and customers quickly and clearly.
Creation of an invoice preview
List of receipts from support / ticket requests (if linked)
Overview of the created invoices
Creation and overview of invoice templates
Price list for your services
Attachment of prices for shipping material per customer
Creation of prices for dispatch per customer
Arrangement of credit notes
Easy customer communication through myWEMALO Dashboard. Quickly and easily create accounts for your customers so they have 24/7 access to their information.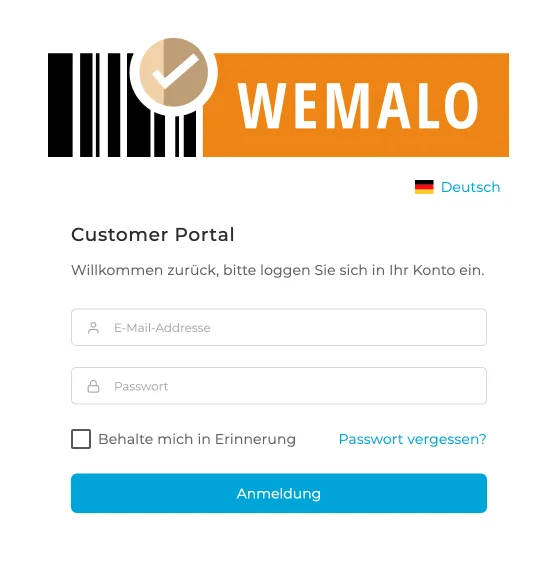 Create profiles for Dashboard users
Notification Configuration
to keep up to date with warehouse information
In myWEMALO Dashboard you can add articles with relevant information for your customers.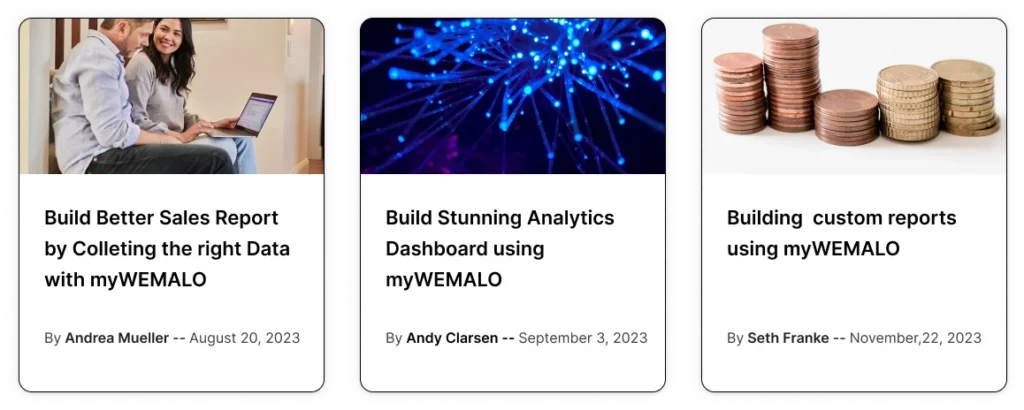 Overview of all blog entries as a service for your customers
Creation of a new blog entry
From myWEMALO Dashboard you can send emails and bulk emails to your customers.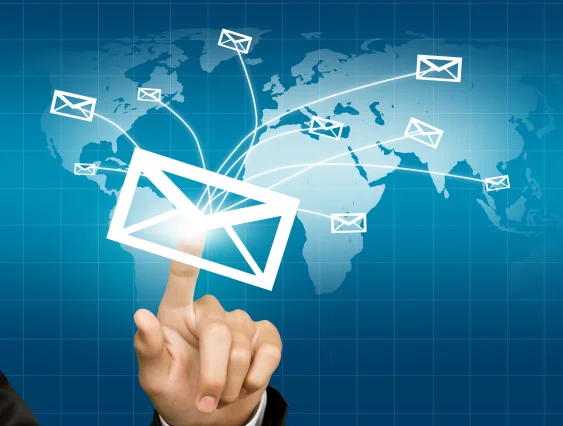 Sending mails to Dashboard contacts
Create email groups to send bulk emails.
and send by email to clients from the dashboard
Don't waste time! Save money and win new customers.
Request an online presentation and make an appointment with us! We will be happy to advise you.